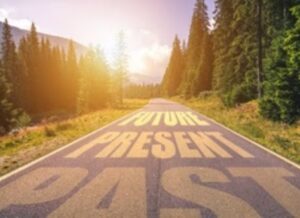 GSV 2024 Winter Meditation: Celebrating the Journey
GSV 2024 Winter Meditation
Celebrating the Journey
January 12-14, 2024
The Mountain Retreat and Learning Center, Highlands NC
3 Day/2 Night Package (Friday through Sunday)
Lodge or Duplex Cabin (double occupancy) $210.00
Single Occupancy (private room) $350.00
For All Rooms Add Required GSV Program Fee $35.00
Dear Fellow Travelers,
I hope that you are all doing well after the Thanksgiving Day festivities and are looking forward to the upcoming holidays. Each year we travel through this same journey. It can seem like a familiar thing year after year. However, if we look over the course of our lives, we realize that even these familiar yearly touchstones have meant different things to us at different times. That is what I am proposing we explore at our upcoming Winter Meditation gathering at The Mountain, January 12-14, 2024.
During our time together, we will celebrate the journey that is our life. We will look at the past, the present, and a proposed future. Participants will be guided through an examination of the good and the bad of their lives, the joyful and the sorrowful, the comic and the tragic. We do this as a journey of appreciation and acceptance of our individual journeys and that may help us see ourselves as unique and valuable beings in this world.
In addition to the workshop celebrating our journey, we will move toward integration through work on the mind, the body, and through action. You will have the opportunity to participate in meditation, touch, yoga, and craft-making. At the end of the journey, you are all invited to a Mocktail Party. We will be serving mocktails and socializing. I ask that you dress for the event. Whatever says "Mocktail Party Attire" to you will be appropriate, wonderful, and appreciated.
Financial assistance, in the form of scholarships, is available. The financial assistance application submission deadline is December 29. Our hope is that anyone who resonates with our mission and community, and who has the desire to attend, can join us at our gatherings. To that end, we offer financial assistance through the Raven Wolfdancer Financial Assistance Fund. Please go to the Financial Assistance page on the Gay Spirit Visions website for more information about financial assistance (scholarships) and for a link to the GSV financial assistance application form. Remember, the financial assistance application submission deadline is December 29.
Please note that GSV currently plans to follow the Centers for Disease Control and Prevention (CDC) COVID-19 guidelines in effect at the time of the gathering.
Registration is now open via the GSV website, so please join us. Private rooms are available on a limited basis. Please note that the registration deadline for this gathering is January 6, 2024, at 5:00 p.m. ET.
I do hope that you will be coming to join us in exploring your journey, hearing about the journeys of others, and celebrating those journeys as a community.
I look forward to welcoming all who feel called to take the journey.
Love,
Rev. Dr. Pork Chop
Scott Dillard
GSV 2024 Winter Meditation Convener