My Dearest Brothers,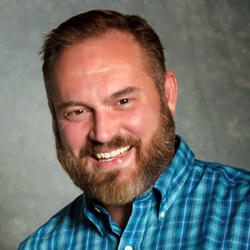 Not long ago I wrote to let you know that registration for the GSV 2015 Fall Conference had opened. In just two months we will join together again at The Mountain to continue the work that was started more than 30 years ago at Running Water Farm. The previous ten months have flown by for me; I guess it's true that time flies when you are having fun. The greatest gift for me in this time has been the visioning and planning and sacred space I have shared with so many of you as Trusting the Wild Mind: Confronting Discomfort in Our Search for Safety has evolved from concept to the transformative experience I hope you will share with me.
Wild Mind is the primal instinct to live, to celebrate, and ultimately to embrace the truth of our being. Wild Mind is the root of our peace, the fierceness of our passion, the wellspring of our joy, and the voice of our power. Stand hand-in-hand in our sacred circle of men who love men. Together, with whatever willingness is possible, we can consciously lean into our discomfort and have the authentic, honest conversations that our souls crave.
Like all the work of GSV, this endeavor may be a stand-alone experience for some. For me, Trusting the Wild Mind: Confronting Discomfort in Our Search for Safety is an intersection of ideas from our previous three fall conferences; it continues the arc of Storytelling as a Spiritual Practice (2012), The Kingdom Within (2013), and Waking Up in Community (2014). This year, come and be present with the stories you carry about comfort and discomfort. Come explore the intimacy of self-trust and unravel this idea of feeling safe. Come explore the story of yourself, the story of community, and the story of how, to the extent we can (or are willing to) release any suffering over being safe in ourselves or with one another.
Todd Humphrey, 2015 Fall Conference Convener