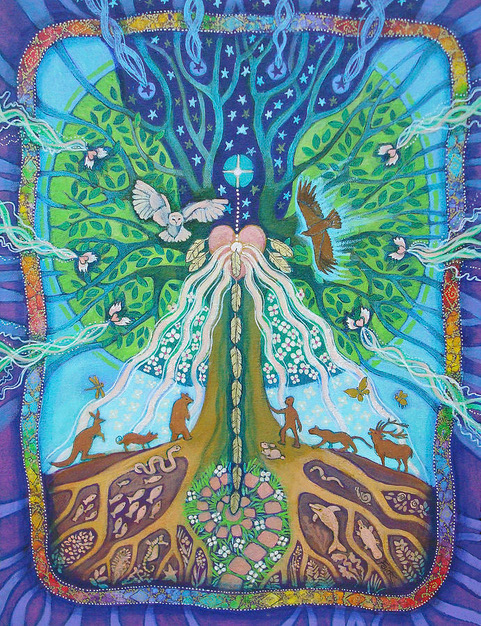 Seeing the Unseen: Bringing our Gifts into the Light
January 17 – 19, 2020
The Mountain Retreat and Learning Center ~ Highlands, NC

Dear Brothers,
Our Ancestors are with us, supporting, gifting, and enfolding us. These are loved ones we have known and not known; from our family of origin, our chosen queer family, and from the Queer Breath of the Universe that flows around us. They have given us gifts which we may not even know. Let's bring these gifts into the light.
Friday night, we will gather, meet, greet, and eat. The opening Heart Circle will weave us together in mutual purpose and transform us into a sacred compassionate container in which we do our deep work together as a community. Together we will invite and welcome those who love us, the Sacredness, the Spirits, and our Ancestors. We will ask them to come and help us to know ourselves more fully, especially our hidden gifts and strengths.
On Saturday, we will connect with our deepest, truest self, and invite the luminous being of light within each of us to ignite, shine, and make itself known. Through Systemic Family Constellations, Systemic Ritual, and other techniques, we strengthen our ancestral connections more fully so that the unique universe of mystery which lies within us may come forward in beauty and safety. We will welcome all of ourselves into the circle.
Sunday morning, we break our fast together and share our experiences. We will speak our spiritual experiences out of the dream and into reality thus solidifying their potency. We will thank the Ancestors and the Loving Spirits for holding us so beautifully and we will invite them to depart in beauty. As we take our leave of each other, we will carry into the wide world the bright seeds of our sacred container and all the beauty they contain. May they find fertile ground in which to sprout for all people.
We envision time for reflection and recreation in our schedule, as well as workshops. We invite you to suggest workshops you may wish to offer as well as suggestions for workshops you'd like to see.
Vic Mansfield
Convener, 2020 Winter Meditation
[email protected]