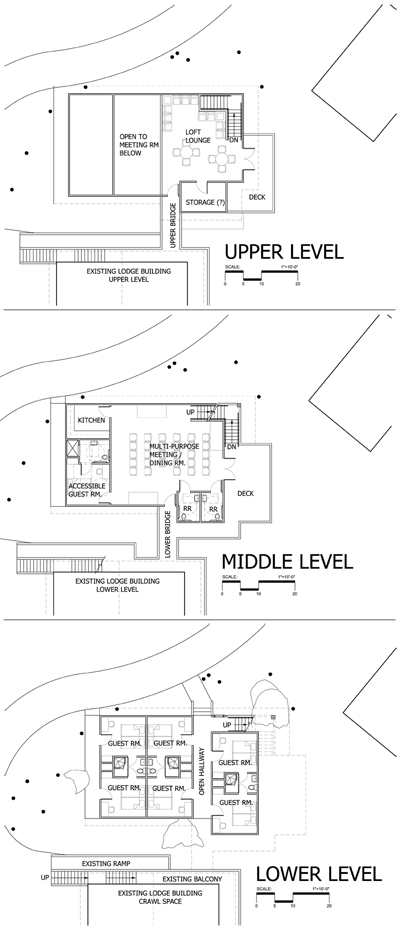 Dear Brother,
First of all, let me thank you for your generous contribution to our Twenty Fifth Anniversary Gift To The Mountain campaign. Today, we have raised over $26,000!!
Initially, the monies raised were to be used in the renovation of Ascenders Cabin. However, after much consultation with The Mountain, it was decided that a new structure would be more beneficial to both The Mountain and to GSV. The new structure will be built on the site of Cabin 5 (see accompanying images) and would:
be a 3 story building – approximately 28 ft. x 48 ft.,
contain 7 double guest rooms with jack-and-jill baths,
a kitchen,
a meeting/dining room with seating for 30,
restrooms
meeting/lounge loft, and
two observation/gathering decks.
At the moment, we do not know when construction will begin. We have, however, been assured that it will start shortly after a majority of the funds have been obtained.
Once again, thank you, thank you for your participation in this project!
Wendell Johnson & Steven Berman, co-chairs