In the Wellspring of Queer Resilience: Listening to the Wisdom of Our Ancestors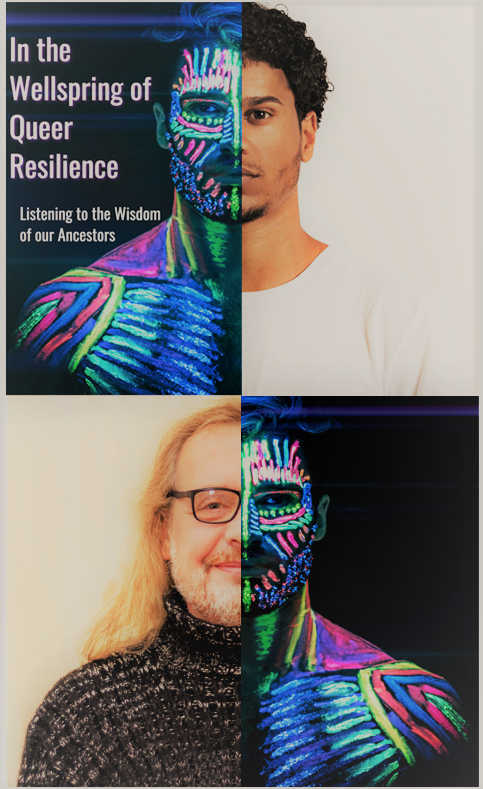 May 8 – 10, 2020
The Mountain Retreat and Learning Center ~ Highlands, NC
Beloved Siblings,
These days, there's a lot of buzz in the personal development and corporate professionalism arenas about the idea of "resilience." However, in gay circles I don't hear much about our inner strengths and how to cultivate and enrich these and then take them to the streets in new and impactful ways that will make a difference to our community.
As the beauty of spring 2020 unfolds, I invite you to climb the mountain and step out into a weekend of reflection and healthy community as together we go within to explore our inner strengths. We will also venture out to explore nature in order to gain a deeper knowledge of the unique queer resilience that each of us draws on and expresses as we navigate through the challenges and uncertainties of our daily lives. It will be a time to deepen our inner knowing, ground ourselves to our warm and gentle planet, and feel the bonds between us.
When you go within, what awareness do you notice about your greatest strength? How do you express it? How does it help you navigate challenges? What would help you nourish it more? What other strengths might you have that you may be unaware of? How could these support you?
One of our elders, Andrew Ramer, introduced us years ago in his book Two Flutes Playing to four primary clans in which men who love men express our consciousness in the world: scouts, flute players, shamans, and hunters. It's time now for us to revisit these spirits and to explore ways to draw strength from their wisdom for our present day challenges and quandaries. At the Winter Meditation this year, I felt a visceral connection to the radiant well ancients in one of the workshop experiences. It made me curious about engaging in dialogue with them. I wanted to know more about what the positive ancestral energies would say in answer to our most heartfelt questions. In community with you, I invite you to join me in finding out.
In this spring retreat, we will celebrate our connection to nature, aliveness, sacred sexuality, and to embodying our centered and authentic spirit in everyday life. Let's celebrate renewal and rebirth in the beauty of spring that moves into the fullness of summer green.
Now calling for workshop leaders for the aforementioned topics and anything else that your intuition and your spirits tell you needs to be at our spring retreat. Please contact me at [email protected] directly or [email protected] with workshop requests, proposals, and further questions.
If you are interested in helping with the retreat in any way before, during, or after the retreat, consider reaching out to me directly at [email protected] or to the council at [email protected] for more information about ways to be of assistance. Helping is a great opportunity to meet other people. Fire us an email too if you have any other questions, comments, or concerns.
And don't forget, GSV offers financial assistance through the Raven Wolfdancer Financial Assistance Fund. GSV recognizes that economic circumstances may impose undue financial hardships on some and prevent them from attending our gatherings. The assistance we offer is designed to help offset the cost of attending a gathering. Additionally, most of us are happy to carpool. Please do not hesitate to ask for assistance. Why else are we here but to help one another?
With appreciation for all that we are in life together,
Mark C. Medlin, Convener
GSV Spring Retreat 2020
Copyright © 2020 Gay Spirit Visions, All rights reserved.