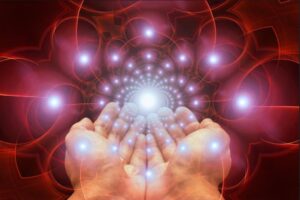 (Re)Directing Our Energies to Queer Worldmaking
September 23 – 26, 2021
The Mountain Retreat and Learning Center, Highlands, NC
4 Day/3 Night Package (Thursday through Sunday)
Lodge (shared room) $436.26
Cabin (shared room) $404.24
Bunk House (shared room up to 4 people) $372.21
Dearest Brothers and Siblings,
Almost two years has passed since our tribe gathered in the ways that we had become accustomed for over three decades. In the meantime, we adapted as our kind has always had to do. We did our best to hold virtual space for each other; we were led by gifted conveners who worked boldly and tirelessly to create spaces for us to continue the journey of bringing our sexual and spiritual selves into conversation with each other during a time when many of us were otherwise isolated from our kind. The time has come for us to come together again. We will reconvene in-person this fall at The Mountain, September 23-26.
Breathe with me.
This fall will be a mix of old and new, a sort of homecoming to a place we've always known was ever-present in our bodies, even when we knew the physical realm could not maintain or sustain our tribe. Our focus will be on that which has been a through line of every GSV gathering, yet never officially named in our gatherings' titles: Energy. And while I'm sure this gathering will be different from any other gathering, in some of the ways that every gathering is different, much of what we know as GSV will be reawakened with the energies of every brother and sibling who came before us. With hope and intention, we will rekindle and rejuvenate GSV with the energies of every brother and sibling who we have yet to meet.
How might we intentionally—spiritually—(re)direct our energies to create the worlds and realities we have always needed, yet may have never known the deep-seated necessity of such worlds beyond our own?
This fall will be a bridge of past-present-future in ways that only gay and queer bodies know. We will focus our energies on coming home to ourselves and each other, while continuing the work of creating worlds for ourselves and each other in spaces and places not designed for us and our communities. We will honor our pasts—and all the messiness that comes with our pasts—to free up our energies from tiresome drudges that only hold back our progress as gay and queer energetic entities moving through multiple planes of existence. And we will do so in ways that are both familiar and uncomfortable, affirming and challenging, reconciling and forgiving.
Cami Delgado, the 2019 Thirtieth Anniversary Fall Conference convener, ended his first conference announcement letter with a Margaret Mead quote that I have always adored: "Never doubt that a small group of thoughtful, committed citizens can change the world; indeed, it's the only thing that ever has." We have been changing worlds since the moment we began radiating energy. When we come together, again, with purpose and intention, we will foster a space necessary for us all to do the work we have always been doing: building queer worlds. I cannot begin to express how excited I am to gather with you, again, from the welcoming rituals in the afternoon of September 23 to the closing heart circle from 11 a.m.–1 p.m. on Sunday, September 26.
To do this, though, we must also continue to be mindful of and diligent against external forces that make gathering difficult. We will need all of us working together to create and sustain the safest conference that we can possibly manage. And so, for the safety of all, please read and understand The Council's messaging on gathering during what we hope will be the late-stage of this current global pandemic. We will be gathering in a limited capacity based on what The Mountain can sustain at this moment in time, so register early. Consider reaching out to brothers and siblings with whom you can room comfortably and safely. And as noted elsewhere, vaccinations will be required to attend the fall conference. Please get vaccinated early if you plan to attend.
If you are attending and are interested in sharing your gifts with our community, please feel welcome to reach out to me at [email protected]. If the conference theme calls to you, I look forward to chatting with you about a workshop you might host. Our brothers and siblings have been asking for some more hands-on activities (of course they have been!), and so I especially welcome workshops that give our brothers something to do with their hands…
Financial assistance, in the form of scholarships, is available. The financial assistance application submission deadline is September 9. Our hope is that anyone who resonates with our mission and community, and who has a desire to attend, can join us at our gatherings. To that end, we offer financial assistance through the Raven Wolfdancer Financial Assistance Fund. Please go to the
Financial Assistance page on the Gay Spirit Visions website for more information about financial assistance (scholarships) and for a link to the GSV financial assistance application form. Remember, the financial assistance application submission deadline is September 9.
My hope is that we can hold space for each other as we have always done. And my sincerest hope is that many of us will be able to hold each other, once again, in ways that elevate our energies, both individually and collectively.
Registration is now open, brothers and siblings. With love and virtual hugs!
Blessed be,
Bumblebee (Greg Hummel)
GSV 2021 Fall Conference Convener