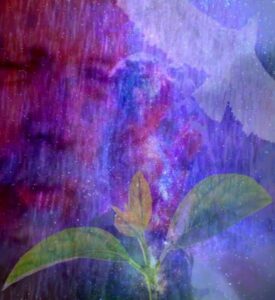 Growing the Seeds of Hope and Reconnecting with
Self, Sangha, & Sacred Cosmos
May 7-9, 2021
A virtual Zoom-based experience
$35 registration fee
Additional donations for the GSV Scholarship Fund and/or The Mountain can also be made in the registration portal.
Dear Siblings,
Instead of sending out a "last call for the conference," I wanted to write you a personal note. I have a question for you.
Why come to one more Zoom conference, when everything in you wants to rush out into the world and be together with people you love?
Thirty years of experience as a breathworker, trauma therapist, and spiritual healer have taught me:
integration is everything —
And integration absolutely requires a few moments of catching our breaths together, harvesting our learning, healing our wounds, and setting a new course together.
And this is a chance to do exactly that.
It's like the time at the end of a breath session, when the music quiets and you rest from the hard work of catharsis, journeying, and visioning … and let everything you've experienced soak into your bones and crystalize into a few clear insights to guide your life as you rise.
We've created the GSV Virtual Spring Retreat to do just this. I've asked some of the most seasoned teachers, facilitators, and mischief-makers in our community to come together, to share their own stories of hope and reconnection, and support you in reflecting on your own. People who've done the hard work of integrating their own journeys and the even harder work of helping others, do the same.
We've all been through it this year. Many of us ache to "get back to normal." The funny thing is, though, we don't "get back to normal" after traumatic experiences — we either heal and grow, harvesting our own discoveries and changing the course of our lives — or we stay braced against the powerful changes inside ourselves and around us.
There is extraordinary power in our community. I hope you'll join us in harnessing and celebrating it.
And I think it's gonna be a helluva lot of fun.
Come, come, whoever you are! Wanderer, worshiper, lover of men,
Whatever your race, class, culture or color,
serostatus or sexual wounds,
whatever you struggle with, heart, mind, body or soul …
whether you're gay, bi, questioning, queer, or transgender,
single or partnered, poly or simply perplexed;
religious or atheist, spiritual, awestruck,
addicted, recovering, or reaching for heaven on earth,
outrageous or quiet, flamboyant or shy, prophetic or peaceful,
elder or newbie or somewhere between …
we welcome your sorrows, we welcome your joys,
we welcome your hunger, we welcome your gifts
we welcome your stories and questions and yearnings …
we welcome you home.
Registration closes on Wednesday, May 5
See you in Zoomland! Oh, and bring a rock.
Hunter Flournoy
GSV Spring Convener
PS: The opinions expressed above are solely the conclusions of the convener, arising from his own rather unusual if somewhat extensive experience, and should not be taken to represent the opinions of the larger community of GSV, the GSV Council, its membership, humanity, or the galactic federation of planets … 😂