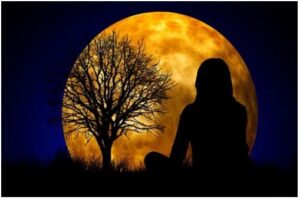 Reflecting on Resilience
January 15 – 17, 2021
A virtual Zoom-based experience
$35 registration fee
Additional donations for the GSV Scholarship Fund and/or The Mountain can also be made in the registration portal.
Sacred Brothers,
Plans are coming together for our January 2021 Winter Meditation, when we will explore how we access and sustain personal resilience.
Two meditation sessions will help us gain insight into how we have navigated adversity in 2020 and how we can use that to sustain us into 2021. We will contemplate how we come to a place of gratitude in the face of fear and sorrow and then glean what we have learned about ourselves and our relationships to the world around us during this momentous and fraught year. We will use other modes of meditation and contemplation in activities to ground us and expand our consciousness. A heart weaving on Friday evening will engender more intimate connection with some of our siblings before we move into our opening heart circle. Two scheduled sessions, on Saturday afternoon and Sunday morning, will randomly place us in small groups to share more about what we have experienced and what we are taking away. And the primary Zoom room will be open between all scheduled activities for drop-in visits, acting as our virtual rocking chair deck and dining hall.
Join us for this opportunity to contemplate the last year and move forward into 2021 sustained and nurtured for your continuing journey. The final detailed program will be shared as we get closer to the end of the year.
FINANCIAL ASSISTANCE IN THE FORM OF SCHOLARSHIPS ARE AVAILABLE. THE FINANCIAL ASSISTANCE APPLICATION SUBMISSION DEADLINE IS JANUARY 1ST, 2021.
Our hope is that anyone who resonates with our mission and community, and who has a desire to attend, can join us at our gatherings. To that end, we offer financial assistance through the Raven Wolfdancer Financial Assistance Fund.
Please go to the Financial Assistance page on the Gay Spirit Visions website for more information about financial assistance (scholarships) and for a link to the GSV Financial Assistance Application form. Remember, the financial assistance application submission deadline is January 1st, 2021.
Your eager and excited Winter Meditation 2021 convener,
David Cable
[email protected]