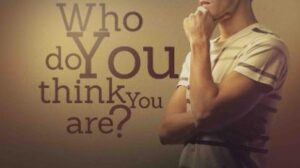 Who do you think you are?
September 22 – 25, 2022
The Mountain Retreat and Learning Center, Highlands, NC
4 Day/3 Night Package (Thursday through Sunday)
Lodge (shared room) $315.00
Cabin (shared room) $315.00
Bunk House (shared room up to 4 people) $270.00
"Who you think you are each day, completely determines the universe you live in."—Ram Dass
Dear Siblings,
Come together during the time of harvest. Celebrate your bounty; replenish your soul; examine your essence; acknowledge your gifts. Surrounded by loving siblings in a serene atmosphere, we will share time to reflect, inspire, and empower. Let us open the steamer trunk of who we are, see what is weighing us down, and what we can unload to enhance our journey through life.
Who we are and what we become are based on our thoughts! Thoughts are our ideas, opinions, and beliefs about ourselves and the world around us. They include perspectives we bring to any situation or experience that color our point of view. While thoughts are shaped by life experiences, genetics, and education, they can be brought under conscious control. In other words, if we are aware of our thoughts and attitudes, we can choose to change or discard them.
Let us first explore the experiences that formed our beliefs. By looking at our formative self, we can nurture our innocence and provide the encouragement we desire. We will then identify our created story and examine the constraints that may no longer serve us.
"Life is a journey, not a destination."—Ralph Waldo Emerson
"Pack lite, throw it in the overhead, grab a window seat, and enjoy the ride."—Bill Harris
Our 2022 Fall Conference keynote speaker will be David Ault. Known by many at Gay Spirit Visions as a spiritual teacher from Spiritual Living Center of Atlanta, David is also an award-winning author, leadership coach, and global education advocate. He loves leading through example and abides by the motto that people would rather "see a lesson than hear one."
You are invited and encouraged to share your gifts during this conference by proposing a workshop. We are looking for persons with topic-related ideas who desire to provide an interactive and informative workshop experience. Contact me at [email protected] with your ideas, dreams, and questions, and we will be glad to support you in the creative process.
Financial assistance, in the form of scholarships, is available. The financial assistance application submission deadline is September 7. Our hope is that anyone who resonates with our mission and community, and who has a desire to attend, can join us at our gatherings. To that end, we offer financial assistance through the Raven Wolfdancer Financial Assistance Fund. Please go to the Financial Assistance page on the Gay Spirit Visions website for more information about financial assistance (scholarships) and for a link to the GSV financial assistance application form. Remember, the financial assistance application submission deadline is September 7.
Make plans to return home to The Mountain in September, as you have been missed. More information will be available in the coming weeks.
In gratitude,
Bill Harris
GSV 2022 Fall Conference Convener