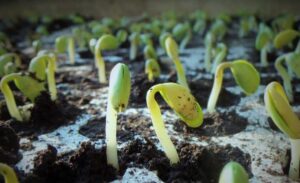 From Dirt to Dynamic
May 13 – 15, 2022
The Mountain Retreat and Learning Center, Highlands, NC
3 Day/2 Night Package (Friday through Sunday)
Lodge (shared room) $210.00 plus tax
Cabin (shared room) $210.00 plus tax
Bunk House (shared room up to 4 people) $180.00 plus tax
Hello GSV Family!
It is finally here! The Gay Spirit Visions 2022 Spring Retreat is just around the corner and we could not be more excited. The title for the spring retreat this year is From Dirt to Dynamic. First, I want to ask you a couple of questions. Are you able to experience joy in the darkest hours of your life? Do you feel empowered or completely overwhelmed by the world situation? Well, I am here to tell you that joy is available to you in every moment and that you get to decide how the world affects you.
How do we find joy and empowerment in this crazy world full of pain and dismay? I am so glad you asked, because that is exactly what we will be exploring! Are you ready to take the negative from yesterday and use it for growth and expansion? I am too. From within ourselves, we will be utilizing tools and resources that help us change our relationship with the outside. It isn't about that which is coming at you, it is about how you interpret it. Let's learn the language of divine joy and start singing the song of peace and fulfillment with the uni-verse (one-song).
Oh, one more thing. I need your assistance! I am looking for workshop leaders with tools and resources that facilitate positive change. Some ideas for these workshops could include, but certainly aren't limited to:
Ho'oponopono — Hawaiian technique of forgiveness and release
The Work of Byron Katie
Cutting cords
Journaling your dream life
Breathwork
Release through dance or body movement
Body work of any kind
The power of the mind
How emotions fuel our future
You and the quantum field
Do you have an idea for a workshop that helps our brothers and siblings to experience positive change? Please let me know by contacting me at
[email protected]. Thank you!
Financial assistance, in the form of scholarships, is available. The financial assistance application submission deadline is April 29. Our hope is that anyone who resonates with our mission and community, and who has a desire to attend, can join us at our gatherings. To that end, we offer financial assistance through the Raven Wolfdancer Financial Assistance Fund. Please go to the Financial Assistance page on the Gay Spirit Visions website for more information about financial assistance (scholarships) and for a link to the GSV financial assistance application form. Remember, the financial assistance application submission deadline is April 29.
Please note! This retreat will fill up quickly. Register today and let us join together and create a whole new world starting with each of us.
Love, Peace, Release,
Pete Cossaboon "Angel Pete"
Convener, GSV 2022 Spring Retreat