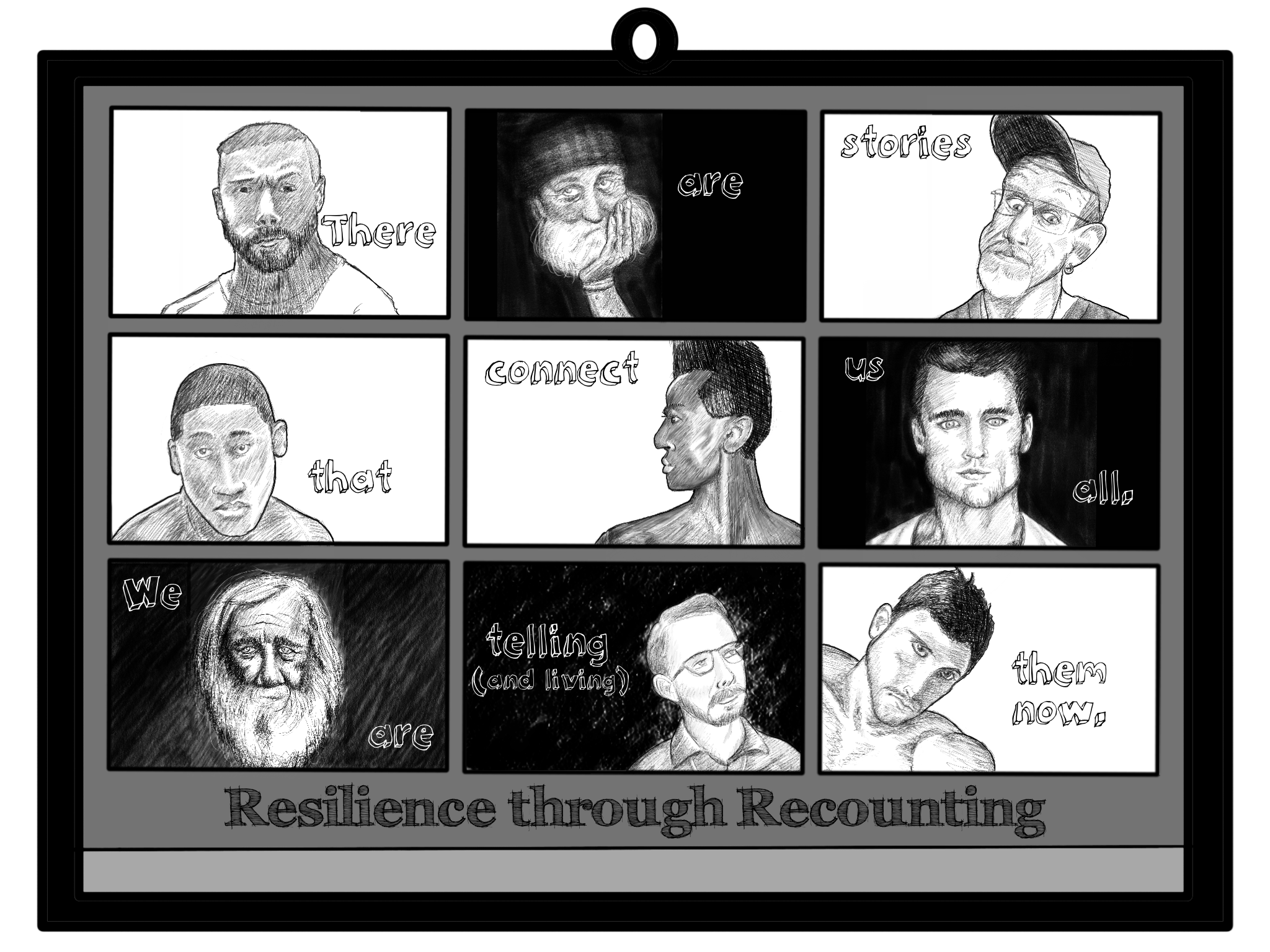 GSV 2020 Fall Virtual Conference
Resilience through Recounting
September 24 – 27, 2020
Greetings GSV Siblings,
I am getting so excited about our upcoming fall conference, "Resilience through Recounting." Folks are stepping up and offering some amazing workshops that I think fit well with our theme and online format. And I am thinking a lot about how stories are helping me cope with this ongoing pandemic.
As I have been busy putting my college courses online this semester, I have been struck by the importance of narrative framing. With fall fast approaching, I realized I really didn't want to teach online. I spent a lot of time this summer teaching myself how to do it. Very quickly, an important message from a colleague sank in: don't focus on what you can't do online, focus on what online teaching allows you to do really well. Such a simple piece of advice, but so profoundly helpful! As I met my students in teleconferences or on discussion boards, I avoided saying how we would be covering this material if we were in person. Instead, I approached them with excitement about the different ways of engaging our material that the online platforms would allow.
I want to pass this insight on to you. Our fall conference will not be what we have come to know, expect, and cherish in our time together on The Mountain. But if we let it, it can be amazing in its own way. It will be its own kind of conference, and it will come with opportunities that an in-person gathering cannot allow. I am getting very excited about that!
I am working with the GSV Council to provide some fall conference experiences additional to the Zoom rooms. We are figuring out how to hold the silent auction online. I am pursuing some ideas for sharing spaces and asynchronous interactions that feature exploring our stories together.
Perhaps most exciting is our keynote speaker, Pádraig Ó Tuama. When we realized the fall conference needed to be online, we challenged ourselves to find an exciting speaker who could contribute to our theme. Since travel wasn't an issue, we reached out "across the pond" to find an excellent practitioner of resilience and reconciliation who makes poetry and storytelling central to his work. Padraig is, quite simply, an amazing human being, and I am so happy he agreed to join us. It is worth noting that he was already aware of our organization and was eager to join us this fall. If you would like to know more about Pádraig, I highly recommend this TED Talk.
I am looking forward to seeing you all online in just under a month. I am eager to add this year's fall conference to our treasure trove of stories we tell about ourselves and how we persevere even in the face of challenges.
Registration is now open. The GSV program fee is $50, for which financial assistance is available. In addition, a donation to The Mountain would be greatly appreciated due to their loss of income caused by coronavirus and subsequent cancellations.
Blessed be,
Jonny/Mothra, Convener, Fall 2020
---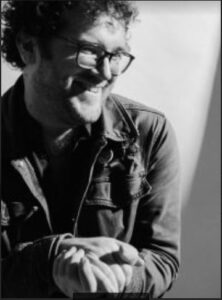 Keynote Speaker: Pádraig Ó Tuama. Irish poet and theologian Pádraig Ó Tuama's work centers around themes of language, power, conflict, and religion. Working fluently on the page and with groups of people, Pádraig is a skilled speaker, teacher, and group worker. He is the author of four volumes of poetry: Daily Prayer with the Corrymeela Community, In the Shelter, Sorry for your Troubles, and Readings from the Books of Exile. From 2014-2019 he was the leader of the Corrymeela Community, Ireland's oldest peace and reconciliation community. He is based in Belfast, Ireland.
---
Convener: Jonny Gray (Mothra). Jonny has been coming to GSV since 2015. When he isn't being a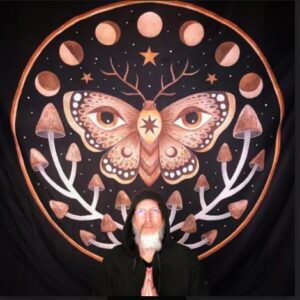 fabulous if large moth dancing around the sacred GSV fire, he pays the bills by being a professor of Communication Studies at Southern Illinois University, where he specializes in arts-based environmental advocacy. He is also the host of the weekly show, Isn't It Queer, which broadcasts on local community radio (WDBX) and is released as a podcast.