Awaken Our Magick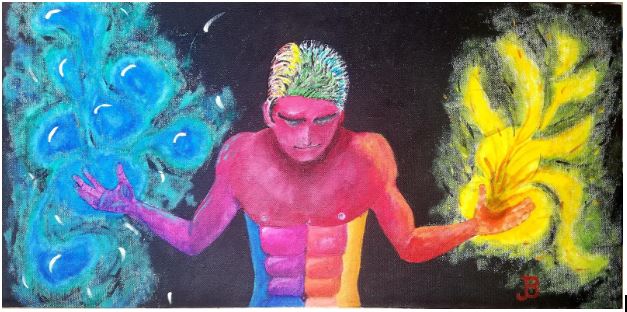 April 12 – 14, 2019
The Mountain Retreat and Learning Center, Highlands, NC

Most exalted siblings,
The Spring Conference approaches and the liminal window it promises shudders in the winds of your coming change. Will you be here with us when we open this window and usher in our wildest dreams? We can do more together. Add your voice to ours and let the universe hear what you have to say.
If not here, where? If not now, when?
Spring is the perfect time to clean out our skeletons and take stock of what we're left with after winter has finished whitening our world. The crocuses bloom, the daffodils creep, and the lilies of the valley pop along with the spring beauties while the song of the spring peepers trail close behind. It is time to shed our snow-stiffened snake skins and burn ourselves back to life with phoenix fire.
Here at The Mountain, I offer a space and a place for you to warm yourself with like-minded magicians of all walks of life. To swap mental seeds for your inner garden and explore what you may have been too nervous to try alone or in the past. You are more powerful than you know. You can do this and anything after. We are creating an opportunity for you to stand in your power, unafraid of your own God-self, supported by all of us who follow a similar path.
Maybe you're unsure of what you have to offer. Come anyway. Your openness is a gift as good as, if not better than, any expertise you may or may not claim to have, but we often know more than we think we do. Even a small thing we pick up along the way has the power to change another person's world. One of the tricks of magick is that you have to believe you're fully capable of changing the world. If you feel you're not there, come anyway. We'll believe in you for you. The universe loves to play.
And play we shall.
Intermixed with weekend workshops will be free-form exploration in solo or spontaneous groupwork through the establishment of designated and open play spaces throughout the conference for various fields of spirituality, such as connecting to spirits, creating rituals of your own, sharing healing touch with others, and discussing concepts in a cozy and relaxed atmosphere. Wherever you are, you will find both mentors and seekers in whatever flavor you come: non-theist, poly-theist, mono-theist, medium, healer, psychic, shaman, spiritualist, practitioner, priest, dreamer, channeler, alchemist, mage, meditator, wizard, witch, writer, whatever. There is a place for you here.
We still have space for more workshops. Show your brothers what you can do; show them how to do it for themselves. Please contact [email protected] directly or [email protected] with requests and further questions.
Looking forward to magicking with you,
Jason Lloyd Buchanan, Convener
GSV Spring Retreat, 2019