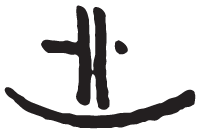 In March of 2014, as part of our 25th Anniversary Celebration, the GSV Council organized a Visioning Retreat with John Ballew as a facilitator. This retreat, with about 35 diverse participants, considered next steps for GSV. The June 2014 Council meeting in Atlanta provided the first opportunity for us to consider thoughts from the Visioning Retreat and the recommendations from John Ballew's summary. As a result, we're evolving a plan called The Path Forward to help us take the next steps towards even more participatory leadership.
Here are some recent efforts toward implementing these ideas:
Recruit more diverse leadership drawn from the general community: Luis Alvarez as the 2015 Spring Retreat convener to serve a two-year term; Steven Wilson as a Walks Between Elder to serve a three-year term; and Wendell Johnson as a member with special skills (fundraising) to serve a two-year term. These additions represent both age and ethnic diversity for the Council.
Open up the Scholarship process to make it easier to apply for assistance and use scholarships to increase the diversity of our conference attendance. You will notice the largest groups of younger men and men of color at Spring 2015 in the history of GSV, partially as a result of this change.
Include more open space in our conference program for brothers to share their interests and gifts. You will notice these spaces in the Spring 2015 schedule.
Create a new, more inclusive welcoming statement to be read at the beginning of each gathering. Note the wording of the Welcoming Statement used at the beginning of the heart circle.
Demonstrate more transparency in the Council's processes through providing more information online, more frequent communications with our participants, and community sessions at conferences. You will notice our constantly improving website and the community meeting at Spring 2015, intended as a time for the Council to listen to the ideas of conference participants.
Implement liaison training and empowerment. At our Winter Planning Day, January 18-19, we appointed work groups and liaisons (chairpersons) for the work groups which assist the council in producing the three annual conferences. Much of the Planning Day was devoted to training the liaisons. At the Spring 2015 Retreat, you will see activity by several of the work groups (Welcome, Ritual, Altared Spaces (prepares the altar). If you are interested in serving on a work group, see the signup sheet in the Commons, where you checked in.
We hope The Path Forward will support all of us in bringing our planning process into even greater alignment with the spirit of service, brotherhood, love, and encouragement which fills our gatherings.
Pat Boyle, Walks Between Elder, for the Council of Nine, April 24, 2015