Dear Brothers,
Thank you for registering for the upcoming 2015 GSV Fall Conference, positive anticipation is rising daily. Can you hear the drum roll? The rustle of yards of fabric?
We in the entertainment committee certainly can, and are inviting you to sign up for the 2015 talent show. Performance art is a form of healing, of growth, of sharing and bonding with brothers and as the conference theme suggests, this may well be the wildest show ever!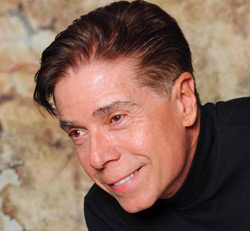 Some of you are visual artists, not performers. We're looking for several visual artists to do signs announcing the different acts. Can we count on you? Let us know.
For the performers, the sign-up sheet will be posted on the bulletin board of the Commons Room (behind the dining room). Please sign up ASAP to assure a spot and please keep in mind the following:
Acts must be no longer than 6 minutes. After that, a swarm of stage faeries will make you disappear, it won't be pretty…we promise.
Attending rehearsal is mandatory; no act can appear without rehearsal.
For piano accompaniment, please send your sheet music to David Berger in advance operadavi[email protected] and schedule one-on-one rehearsal time upon arrival.
If you're using a musical track, please present it to the sound tech at rehearsal.
Acts work best when enhanced with costumes, props, music, and movement. Keep this in mind as you prepare your material.
Freedom of expression requires that both performers and audience keep an open mind and a sensitive heart; we ask that everyone be mindful of this.
See you at the Mountain!
Cami