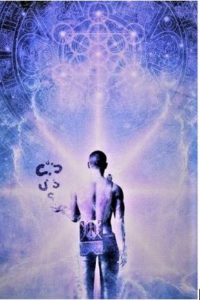 Spiritually Sourced Activism
a landmark conference and 30th anniversary celebration
September 19 – 22, 2019
The Mountain Retreat and Learning Center ~ Highlands, NC

Beloved GSV Tribe of Beautiful Men:
It's countdown! Can you feel the buzz? Registration is high. Everybody's talking about the conference, planning, preparing, and all psyched up…
Never before has a GSV event been more relevant than this conference given the dark times we are now living in. This is a spiritually challenging moment in American history and we as spiritually awakened men are called to rise in inspired ways, so let's talk about how we are going to shine a bright light on these darker times.
There will be dynamic spiritual empowerment in our workshops and rituals. Raymond Rigoglioso, Toby Johnson, Hunter Flournoy, Mahan Kalpa Khalsa, Peregrine, Jim Stratton, Peter Cossaboom, Tim Flood, and Rocky Beeland are just some of those offering uplifting and inspiring workshops.
There will also be revelry and plenty of it. How can you have spiritually sourced activism if you don't charge your heart-center battery with celebration? Wait until you experience the high voltage energy of this year's rituals, dance, cabaret sing-a-long, walk of beauties, variety show, sacred touch, and yoga amidst the loveliness the Altared Spaces Work Group has sprinkled throughout The Mountain.
So, click on the link below to register for this year's fall conference and remember to also…
* Pack splashy and creative wardrobe, rain gear, a flashlight, and hiking shoes.
* Bring items to donate to the silent auction as well as cash, personal checks or credit card to make purchases.
* Bring a very special gift for the small group gift giving ritual.
* Bring your drums and percussion instruments for the drumming circle.
* Sign up for the talent show in advance by contacting Dev at [email protected].
* Send favorite song suggestions for the Friday evening dance to Kevin at [email protected].
Vibrational hugs now, fleshy hugs in two weeks,
Cami Delgado
Convener – GSV 30th Anniversary Fall Conference
Never doubt that a small group of thoughtful, committed citizens can change the world; indeed, it's the only thing that ever has." – Margaret Meade, American anthropologist.