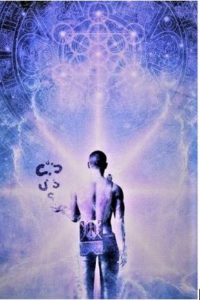 Spiritually Sourced Activism
a landmark conference and 30th anniversary celebration
September 19 – 22, 2019
The Mountain Retreat and Learning Center ~ Highlands, NC

Beloved Gay Spirit Visions Tribe:
Come join us for a magical celebration of GSV's 30th anniversary conference! For thirty years Gay Spirit Visions has created safe, sacred space where gay men can open their hearts, heal within, grow spiritually, and form heart-centered bonds that nurture and uplift their spirits.
Never before has GSV been more relevant given the times we are living in now. This is a challenging moment in American history. How are we going to shine a bright light on these darker times? Are we going to respond to tomorrow's headlines with self-defeating pessimism, or with vigorous spiritual empowerment and activism? What's really at the core of America's spiritual malaise, and how do we become a powerful healing presence in the midst of it?
This conference will be a conversation on this current challenge. We'll explore the underlying spiritual misalignment that creates the daily events we see, hear and read about in the media. We'll have conversations about inspired activism, sacred activism, and activism by other names — all activism emanating from a spiritual source as a response to today's events. This conference WILL NOT be a conversation on bipartisan politics, individual politicians, or the outer crust and everyday discourse we see, hear, and read about in the media.
This conference will also be an anniversary celebration — a way to thank GSV for offering us three decades of spiritual magic. Thus, we invite you to join us in ritual, ceremony, dance, singing, parading, and performing. Spiritually sourced activism replenishes itself with joy, humor, music, dance, creativity, and childlike merriment … and there will be plenty of that!
CONFERENCE HIGHLIGHTS
RAYMOND L. RIGOGLIOSO – KEYNOTE SPEAKER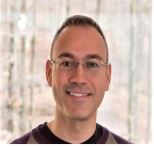 Raymond L. Rigoglioso is the founder and executive director of Gay Men of Wisdom and author of the book Gay Men and The New Way Forward. Former GSV keynote speakers Toby Johnson, Will Roscoe, Jon Stasio, and Mark Thompson have offered positive reviews of Gay Men and The New Way Forward. Raymond's work and vision are more relevant and urgent now than ever before.
SILENT AUCTION
The Silent Auction offers a wonderful opportunity to take home a lovely gift. As part of GSV's ongoing effort to help offset the cost of gatherings for those facing financial hardship, the Financial Assistance Committee organizes silent auctions to benefit the Raven Wolfdancer Financial Assistance Fund. More information about the Silent Auction will be included in the next conference announcement.
SACRED TOUCH
"The body is the temple of your soul." ~ Osho
You'll have opportunities to experience unspeakably delicious levels of sacred touch in a series of safe, masterfully guided sessions.
FRIDAY EVENING DANCE
Bring outrageous costumes and prepare to dance like no one's watching at our traditional Friday evening dance. GSV brother Kevin "Baby Bull" Biacsi will be our DJ. Choose two songs that you would like to have included in the dance and submit your request to Kevin at
[email protected]

.
CABARET SOIRÉE SING-ALONG

Belt out one show tune after another at our now traditional cabaret soirée sing-along with David Berger at the piano. This could be more fun than binge watching "Glee."
PARADE OF BEAUTIES

Take it to the runway! Strike a pose! Bring on your splashy and creative attire, dazzling costumes, high-voltage drag, and anything else you'd like to wear (or not wear!). We'll need several volunteers to assist performers with makeup and hair.
VARIETY SHOW

Be a star! There's no business like show business, and you're guaranteed to glow at our variety show. Fear not to appear onstage because you'll have an audience from heaven rooting for you.

I hope you'll be there!

Cami Delgado
Convener – GSV 2019 Fall Conference

"Never doubt that a small group of thoughtful, committed citizens can change the world; indeed, it's the only thing that ever has." – Margaret Meade, American anthropologist.

Watch your email inbox, the GSV Facebook group, and gayspiritvisions.org for more information about the 2019 Fall Conference. If you're ready to register, click here.